If Private Discord Access is a perk offered by the Creator you've invested in on GigaStar Market, follow this step-by-step guide. Your CRT is your ticket to access this gated Discord channel.
First, visit your GigaStar Market Portfolio at https://portfolio.gigastar.io/
Click the Log In button and log in using your GigaStar Market Username and Password.

Click the "Connect Wallet" button and follow the instructions.

Ensure that your Wallet connection is successful.

Now, join the GigaStar Discord Server at https://discord.gg/gigastar
Under the WELCOME section, choose your role

Then tell us how you found us (optional)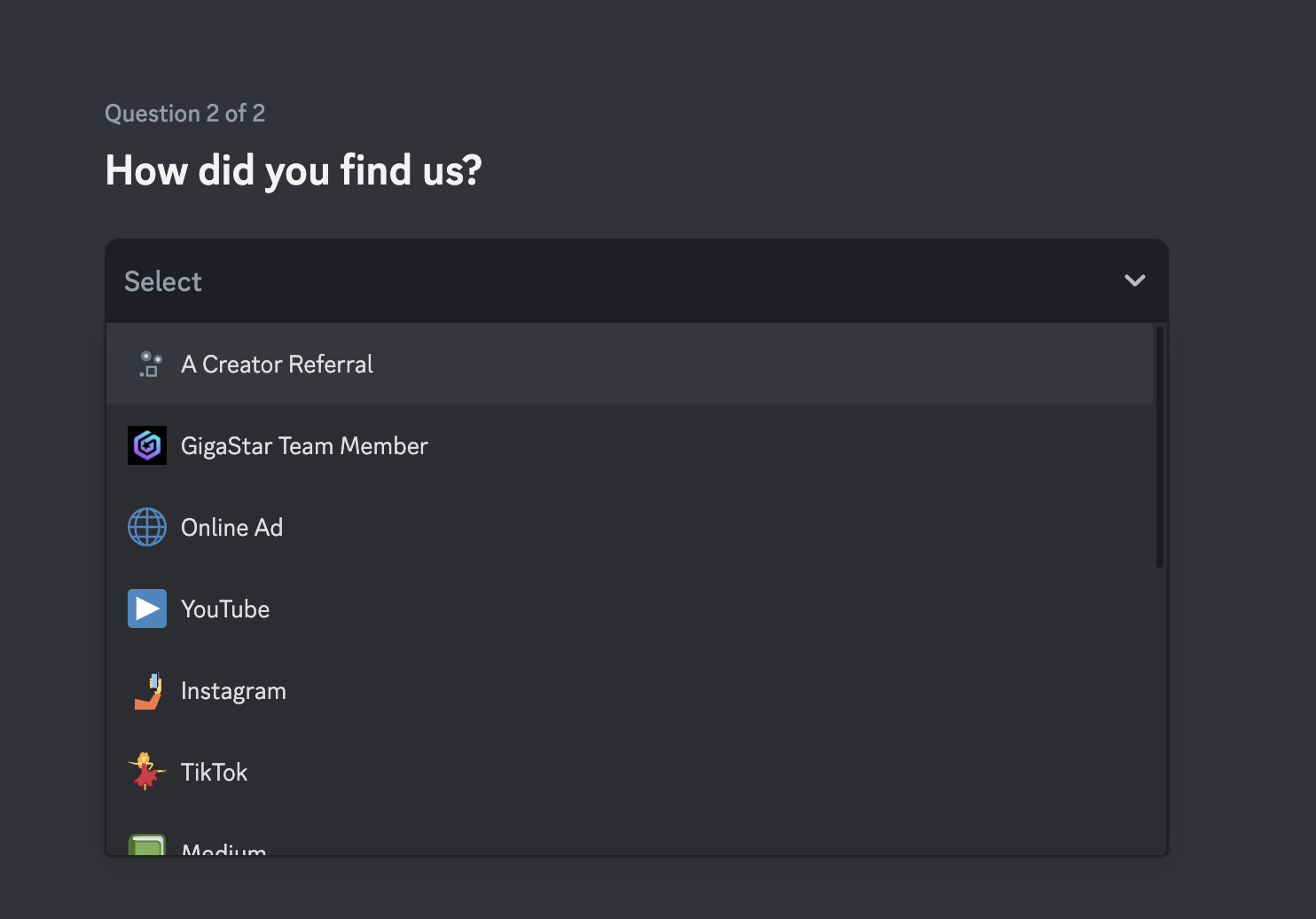 And then accept the rules. You must accept the rules to join the server. Click Finish to accept the rules.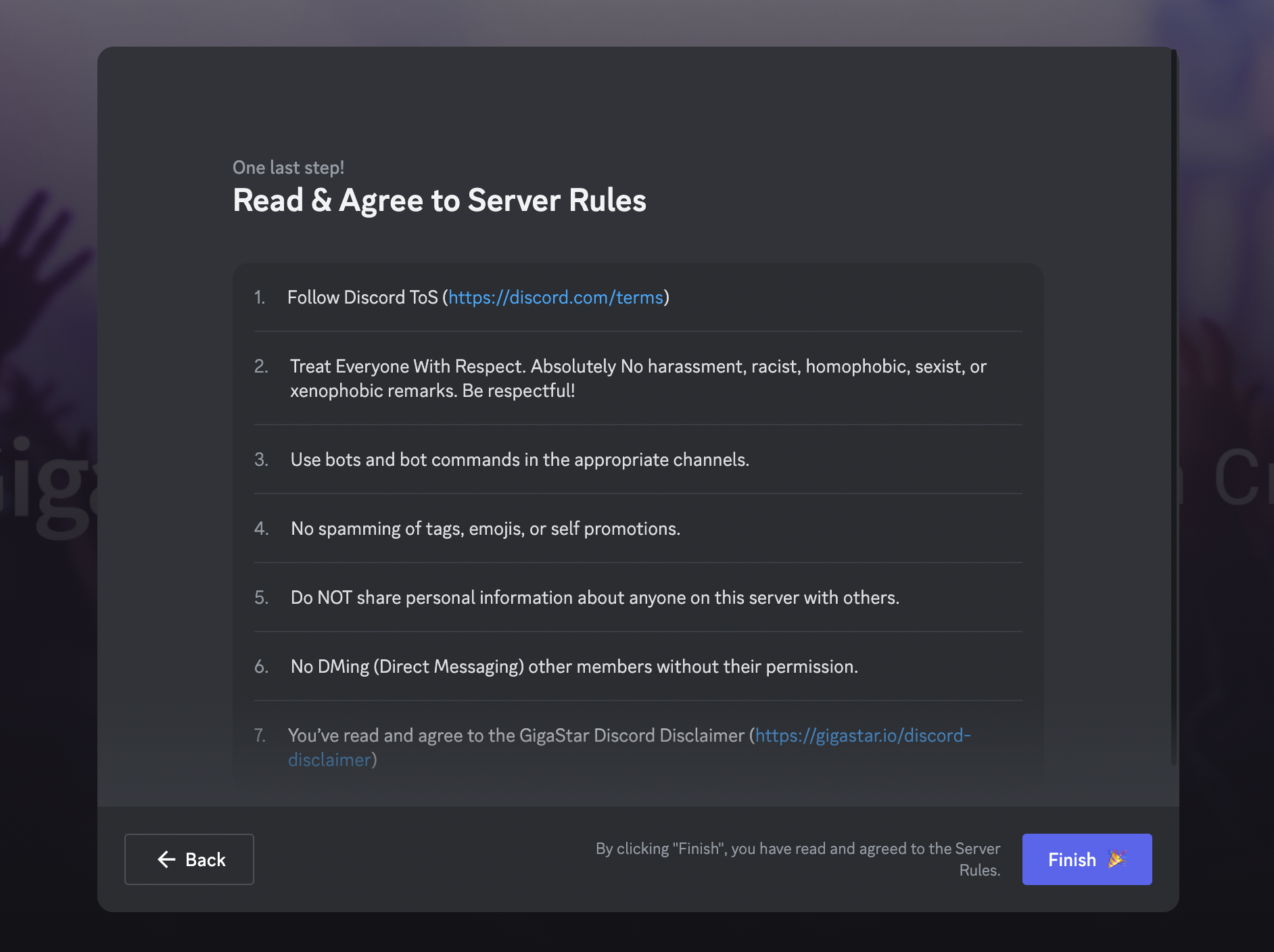 Next, click verify-wallet and click on the blue "Verify your wallet" link in the gray box.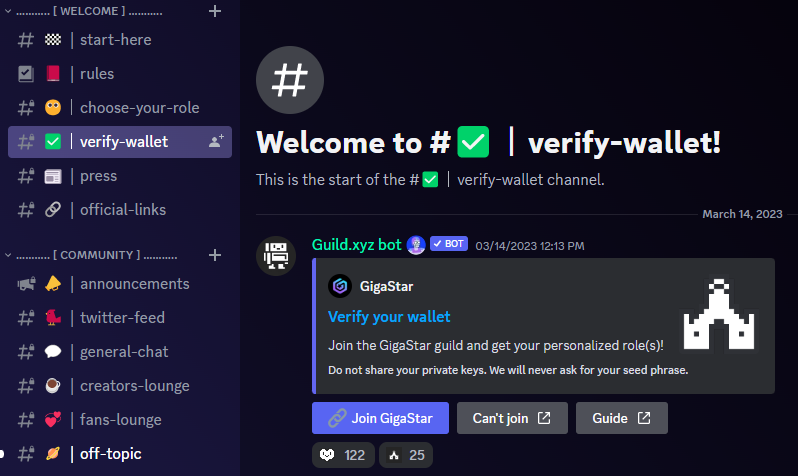 A box will then pop up. Click Yep!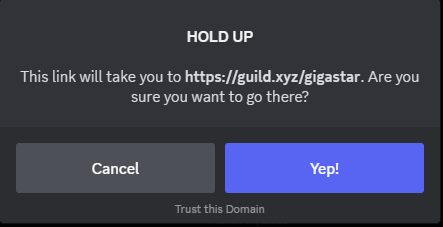 Then, click the button Join Guild to get roles.

Click the Connect button next to "Connect wallet".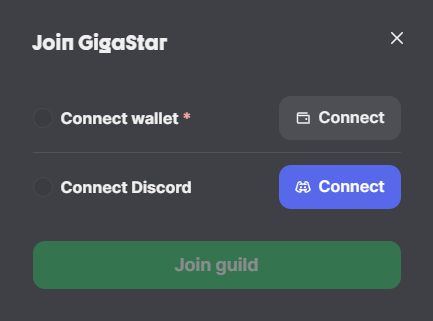 Now, connect the same Wallet you connected in your GigaStar Market Portfolio.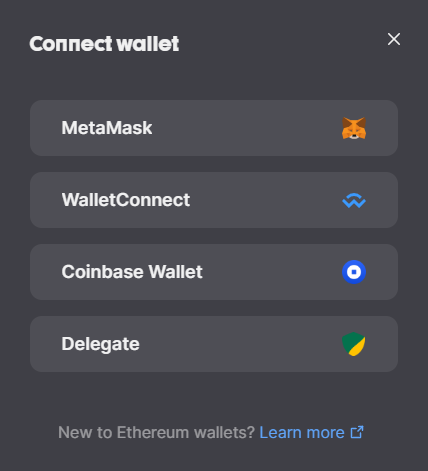 Ensure your Wallet is connected.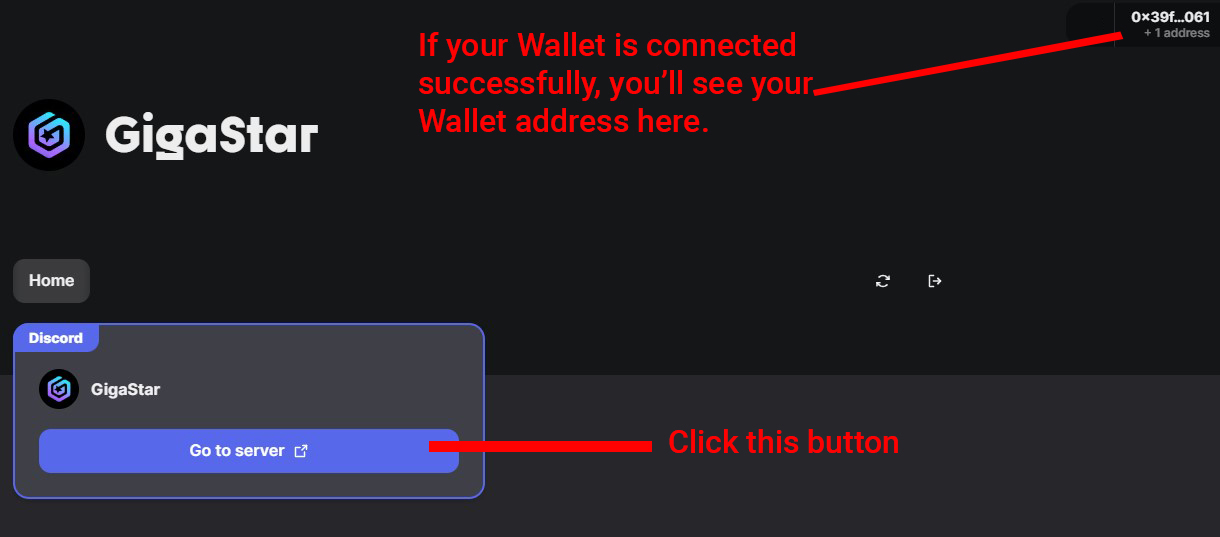 Accept the Guild.xyz Bot invite.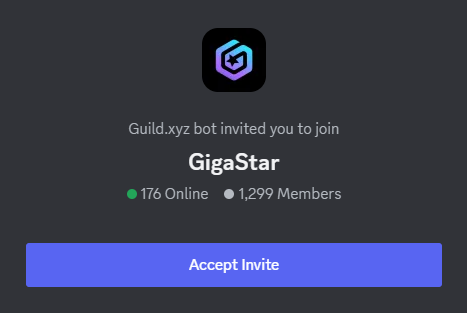 Guild.xyz will recognize the Channel Revenue Token (CRT) in your Wallet and the private channel under GIGASTAR CREATORS should now be visible and accessible to you.
SPECIAL NOTE: CRTS are associated with newly connected Wallets only once per day. If you've connected your Wallet in GigaStar Portfolio AND Discord, but the Creator's private channel is not yet visible, please allow up to 24 hours for your CRT to be associated with your Wallet.
---
This website (the "Site") is owned and operated by Creator Networks, Inc., dba GigaStar. GigaStar Technologies LLC, dba GigaStar Portfolio, is an affiliate of GigaStar and provides technology services. We do not provide tax, accounting, legal or regulatory advice nor do we provide investment advice or recommendations. Investing involves risks, including liquidity risk and the risk of loss. Past performance is not indicative of future results.